Our Story
At AX Group, we gained our expertise in the hospitality, construction, development and healthcare industries. Today, we're known for our unique hotels, our sophisticated service and our impeccable innovation in everything that we touch.
We have now launched AX Events, a high-end outside caterers company that is ready to work with you to feed your dreams in your upcoming celebrations and events. Whether it's a wedding, a birthday celebration, a small festivity or a business event, we can do it all.
All thanks to our dedicated and creative team with several years of experience in the industry offering a bespoke service, we are ready and capable to do it all. With the introduction of this service, we're proud to offer a variety of AX Exclusive Venues and various outside catering venues, fit for any occasion – all catered by our superior outside catering service of AX Caterers.
Our attention to detail and our service is delivered with integrity, determination, creativity, innovation and personal touch and it is what will make us your perfect match. Place your trust in us – we're ready to feed your dreams.
James Galea
AX Events General Manager
James Galea graduated in Hotel Management at the Institute of Tourism Studies in Malta and he took his placement at the Hilton Hotel in Leicester. He built his portfolio by working in a number of establishments, including a 4 star resort and a leading casino in Malta. In 2011, he joined AX Hotels as a Food and Beverage Manager of AX The Palace and AX The Victoria Hotel. He moved on to become the Operations Manager of both hotels and most recently to General Manager. He now also occupies the same role at AX Events and AX Caterers.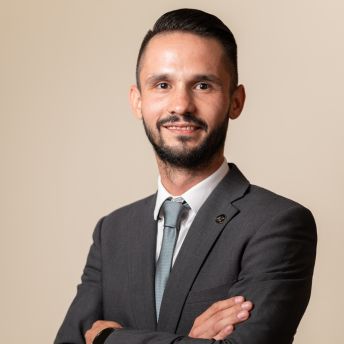 Zsolt Kopasz
Events Manager
Zsolt Kopasz is our dedicated Events Manager at AX Events. With over 10 years of experience in food and beverage and coordinating gatherings, Zsolt's enthusiasm for working with a variety of people to orchestrate their occasions is evident. He is eagerly committed to crafting the perfect gathering for his clients and takes pleasure in accommodating every customer's desires to ensure the occasion is as exceptional as possible, right down to the smallest detail. In his leisure time, Zsolt enjoys playing football, not just as a hobby, but as a way to maintain a healthy lifestyle.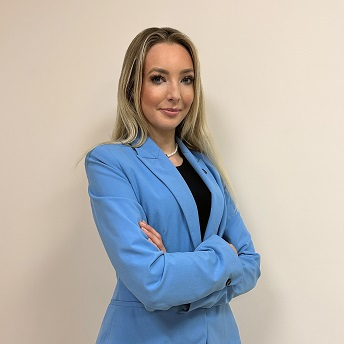 Victoria Butterworth
Assistant Events Manager
Victoria Butterworth, our Assistant Events Manager for Sliema and Valletta, brings a wealth of experience to our team. With a Diploma in Travel and Tourism from the UK and her background as a restaurant manager in various London establishments, she possesses a keen eye for detail and a passion for hospitality. Victoria's special interest in the wedding market is evident in her dedication to creating memorable events. Outside of work, she enjoys her hobby of cooking and traveling, reflecting her love for both the culinary and exploratory aspects of life.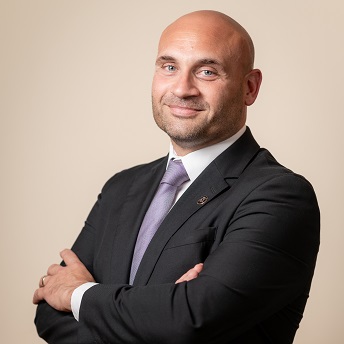 Mark Zammit
F&B Service Manager
Mark Zammit began his career in the Hospitality industry in 1998. After graduating in Food and Beverage Service at the Institute of Tourism Studies in Malta and underwent years of experience in various hotels, Mark joined AX The Palace pre-opening in 2007 as an F&B Supervisor. In 2016, Mark progressed as an F&B Executive for AX The Palace, and soon after, as the F&B Service Manager for AX The Palace and AX The Victoria Hotel. Now, he is also the F&B Service Manager at AX Events and AX Caterers. His favourite part about working in the hospitality industry is that he has the opportunity to develop his team to strive for excellence in service and to always be the best that they can be.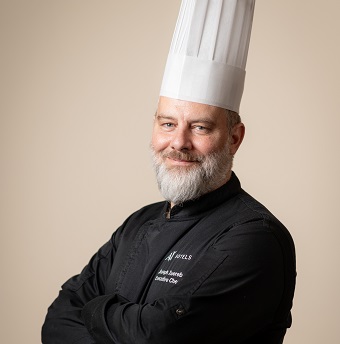 Joseph Xuereb
Executive Chef
Chef Joseph Xuereb's culinary passion was ignited by a family legacy, with traditions passed down through generations. He started assisting with baking traditional Maltese dishes at a young age, soon experimenting with innovative creations. Exceptional talent led him to excel at the Institute of Tourism Studies and secure an internship in the Jersey Channel Islands. Continuous training included collaboration with renowned chefs in London. After years of investing in his culinary journey, Chef Joseph became an Executive Chef, attaining recognition from Directors, Management, and repeat clients. In 2007, he embraced a new challenge at AX The Palace, heading an Asian restaurant concept. Sixteen years on, Chef Joseph leads both AX Sliema hotels, achieving awards in culinary competitions and managing significant events with his dedicated team.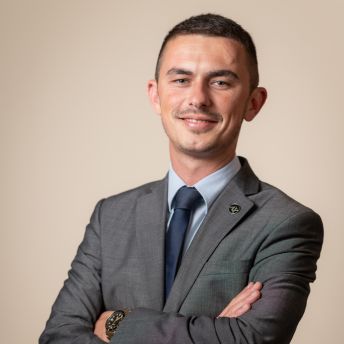 Neil Cauchi
Operations Manager
Neil Cauchi is currently serving as the Operations Manager at AX Events. With previous experience in the events department at AX The Palace and AX The Victoria Hotel in Sliema, and holding a Bachelor's Degree in Tourism and Hospitality from the University of Malta, it is evident that he has a strong affinity for the tourism industry and enjoys collaborating with people in a team environment. His primary way to unwind is through sports, particularly his passion for football, which also aids in maintaining a healthy lifestyle.