FESTIVE SEASON 2021 | HOME CATERING
Christmas as we know it is coming back to life and at AX Events, we're all geared up to help you organise your festive celebration. Enjoy your festive event hosted at one of our venues across the islands and catered for by our award-winning teams. Alternatively, we can come to you! We also offer outside catering facilities to make your special event a smooth and hassle-free one this holiday season.
---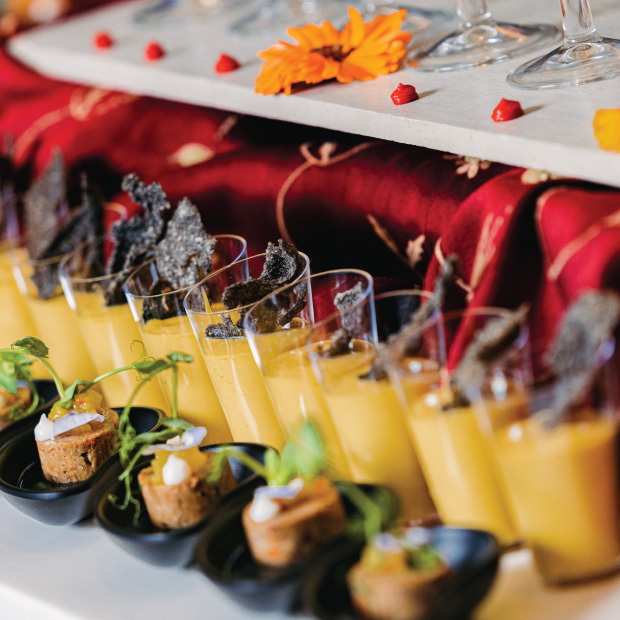 Jingle & Mingle
TAKE OUT RECEPTION MENU
Pick Up Price: €20.00 per person
Minimum 12 persons
---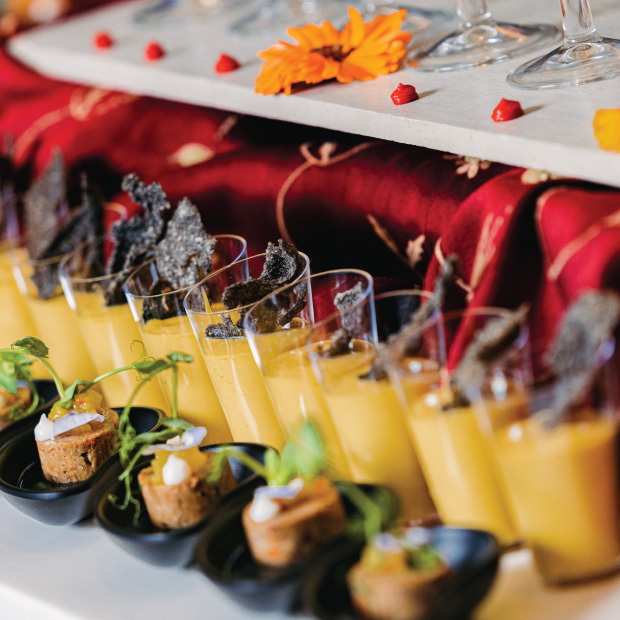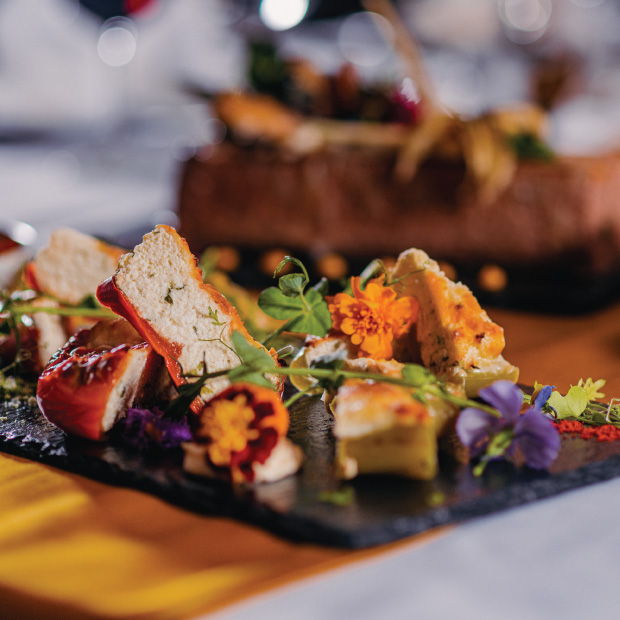 ---
Festivities by the Fire
FESTIVE DINNER PICK UP MENU
Pick Up Price: €28.00 per person
Minimum 12 persons
---
---
TERMS & CONDITIONS
Listed prices refer to pick-up from AX The Palace
Cold food items are meticulously prepared and packaged ready to serve and delight
Hot items are cooked but would be best served after reheating
Other Notes 
All food items are served in hassle-free disposable containers
To get the full AX Events experience, you can also opt for the service of a Chef, Barman, Waiter. Delivery of the ordered food items is included when going for this option. The duration of the service shift is a minimum of 8 hours:
Head Waiter – €12.00 per hour
Chef – €12.00 per hour
Barman – €10.00 per hour
Waiter – €9.00 per hour
Ice cube bag of 5kg – €5.00 per bag
Set up charges: Tables, chairs, bistros, glassware and crockery – €10.00 per person
---
GIFT THE HOME EXPERIENCE TO SOMEONE SPECIAL.
Ever thought of giving a hassle free, memorable meal as a gift for Christmas? A home catering voucher from AX will exceed expectations all around! All you have to do is decide on the budget and click on this link.
---
---
FESTIVE DAYS AT HOME
Looking to liven up your next family get together, friends' gathering or festive meal at the office? Choose AX Caterers for hassle-free catering to suit any taste and budget this Christmas! Add culinary flair and a dash of Christmas magic to any event when booking your bundle for this year's festivities.
Terms and Conditions apply.
---