Let's have an office Christmas party to remember!
Have you been tasked with the responsibility of planning the office Christmas party, and have no idea where to begin? You've come to the right place. AX Events are here to help you with the A-Z of planning your Christmas party. From choosing the right venue, to finding the perfect menu – we've got you sorted.
Planning a party should be a fun experience, after all. At AX Events, we offer the use of numerous exclusive venues across Malta, a wide choice of party styles and of course, great food, drinks and service. Take a look at the different kinds of Christmas parties you can organise:
Buffet Parties
A buffet is an ideal choice for your office Christmas party. A buffet dinner give guests the freedom to choose what they want and don't want to eat, as well as how much they want to eat! It's casual and easy, and it can also be more cost-effective! With AX Events, you can choose from different Christmas buffet menus at Luzzu Restaurant, AX Seashells Resort at Suncrest, AX The Palace or AX The Victoria Hotel in Sliema.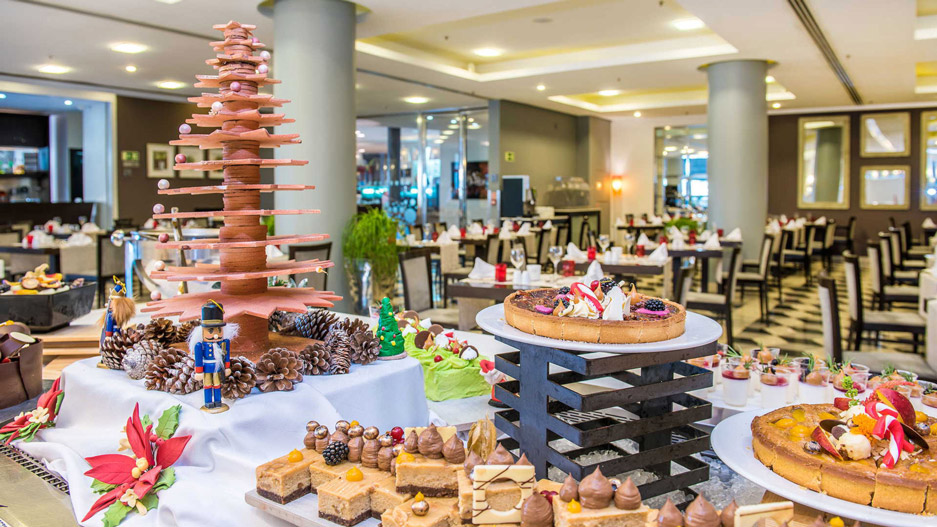 Dinner Parties
With AX Events, you can also organise a seated dinner party with a set menu for your office Christmas party. At Luzzu Restaurant in Qawra or TemptAsian in Sliema, you can take your pick from a number of seated set menus, ranging from oriental cuisine to Mediterranean!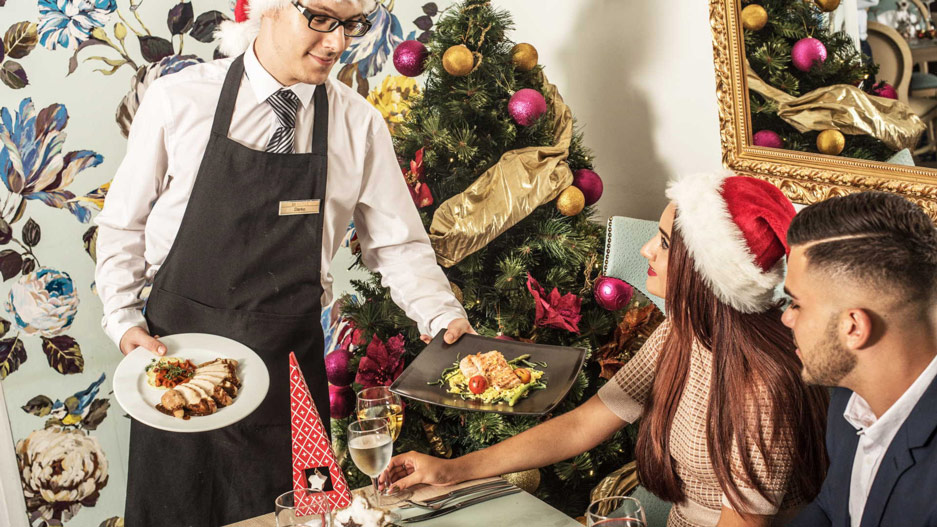 Christmas Party Receptions
For larger groups, a reception could be the ideal choice for your office Christmas party. You can choose between AX Seashells Resort at Suncrest, AX The Palace or AX The Victoria to find the perfect setting for your celebration.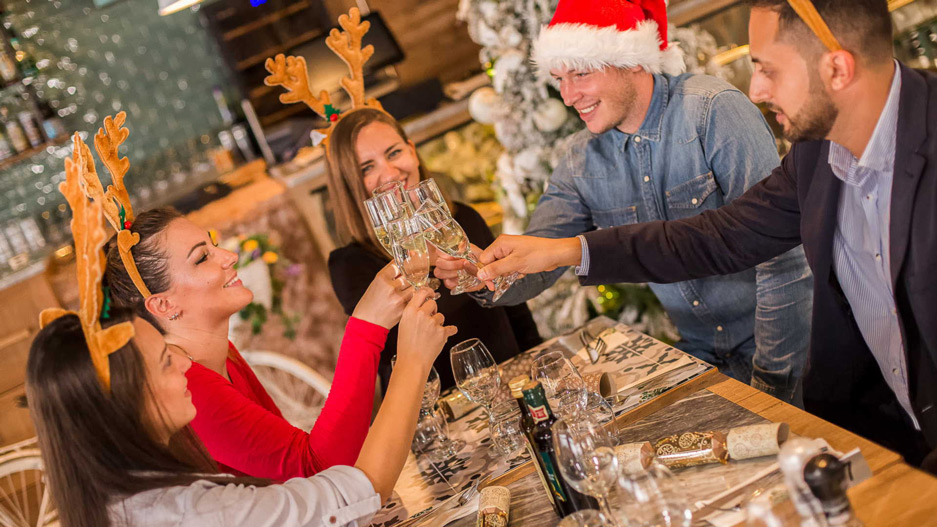 Christmas Party at the Pub
If you're looking for a cosy venue to celebrate the festive season with colleagues, why not opt for the smart-casual Penny Black Bar? With platters to share and free flowing drinks, Penny Black is the perfect place to spread the festive cheer.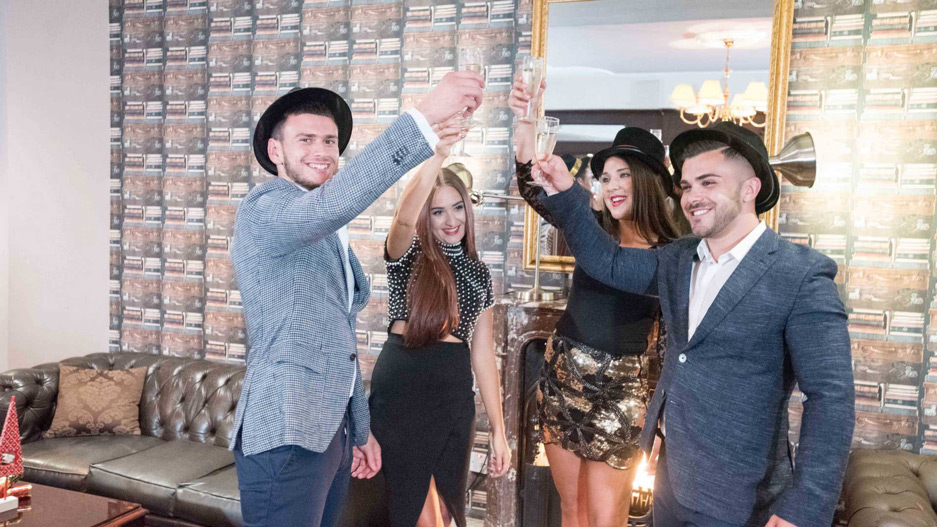 Christmas Party at TemptAsian
Bring your colleagues together and embark on an adventure of flavour at TemptAsian, located on the 9th floor of AX The Palace. Choose from our themed tables Asian Potluck, South-East Pot, Oriental Experience or Spice Exchange! And if you're worried about parking, our Sliema venues have got you covered with their very own carpark.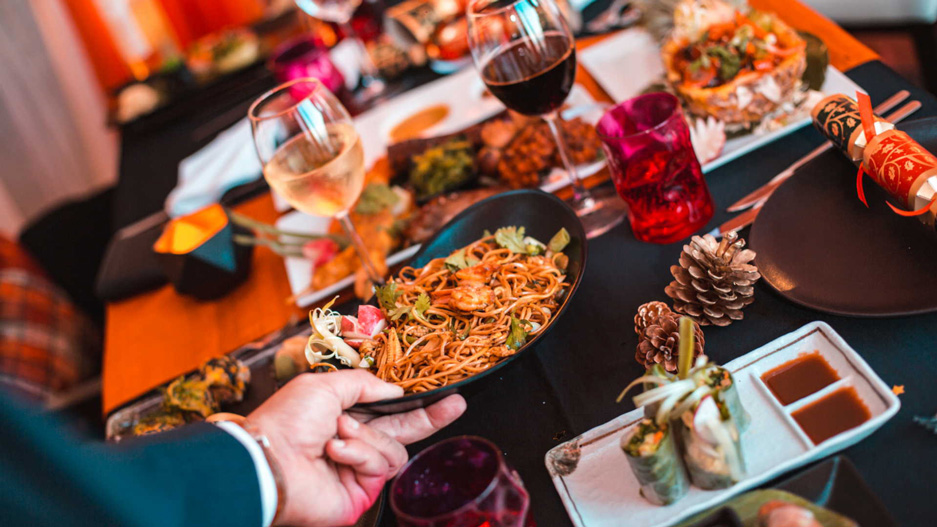 Office Christmas Party at Grain
At Grain restaurant in Valletta, you can enjoy a delicious festive menu at Grain Street or underGrain. It's an ideal option if you want to organise a warm gathering for your office Christmas party.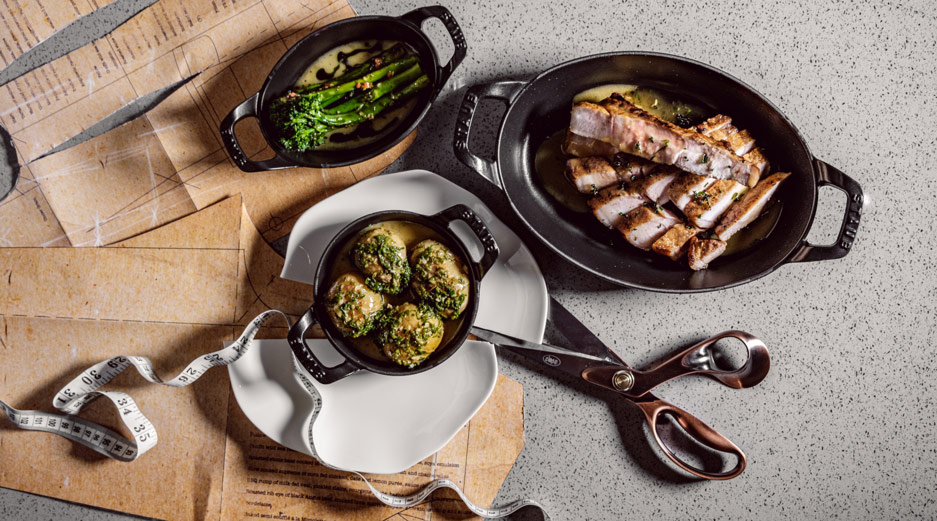 Open Bar at Cheeky Monkey
Are your colleagues more about the fun than the food? Why not organise your office Christmas party at Cheeky Monkey Gastropub, with exceptional open-bar packages available? You can also choose one of the cheeky festive food packages for the occasion!
Organise your office Christmas party with AX Events!